BMW held its first West Coast Sustainability Hackathon in its Mountain View offices Saturday/Sunday April 27 and 28. They are on  Twitter/Facebook/Google+ via #sustainhack.  Teams organized via HackerLeague - the event was organized by Rónán Brennan of BMW.
I was only able to attend the kick-off, not the completed team pitches, sorry. But hopefully the videos will nevertheless be useful and give you some sense of what it was like being there. (PS: I have added Sunday result Tweets and links to team presentations & photos at the bottom of this post)
=> JeanCarl Bisson has written both a blog post of the event as well as taken videos of the team presentations, so that complements the vid's below.
Apparently German Hackathons apparently start in the morning, and end in the evening. Chargepoint, Twilio, Tendril Smarthome, DriveNow, CSRHub, Data.gov, Developer.genability were the proposed APIs.
Rónán Welcome + Intro: this hackathon is about sustainability, electric cars, electric infrastructure, including your house.
Dana Goldin presents the BMW DriveNow service, ad-hoc BMW 3-series EV rentals in the Bay Area (rates)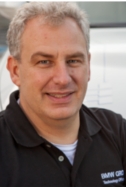 Dirk Rossberg
Head of BMW Group Technology Office USA
Dirk Rossberg studied electrical engineering at the Technical University of Munich. He holds a degree in electrical engineering, majoring in gas and fluid sensors. He started his career as an engineer at BMW in 1997 and since then has worked in ECU development, HR, and later HMI (human-machine-interface) proprietary development.
In 2006, he took over as department manager for driver assistance systems and infotainment platforms where he succeeded in rolling out a large number of innovations in series production over a very short timeframe. From March 2010 to June 2011 Dirk headed the department for infotainment platform technologies.
Since July 2011, Dirk Rossberg is head of the BMW Technology Office in Mountain View, California. Dirk was born in Munich and raised in Murnau, in the heart of the Bavarian Alps. He enjoys nature, mountain hiking and biking and loves theater and opera.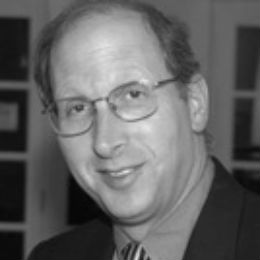 Mark Platshon
Senior Investment Advisor, BMW i Ventures
Mark is a Senior Investment Advisor to the BMW i Ventures corporate VC fund, and a Partner with Birchmere Ventures. Previously Mark was a partner in the Cleantech group at VantagePoint and a Silicon Valley CEO for 20+ years. He is co-founder of Amprius, a Lithium-ion battery company spun out of Stanford and was an early investor in Tesla. He has served on the Boards of numerous companies, including Synxis, acquired by Sabre; Everdream, acquired by Dell; ChargePoint, Embark, Solexant, Amprius, GLO, Idetek, ELO, Ancore, Zing and Capnia. Mark earned a BSE in Naval Architecture and Marine Engineering at the University of Michigan and his MBA from Stanford University. As a Lieutenant in the Navy, Mark was on Admiral Rickover's nuclear submarine engineering staff. Personally, Mark is a cyclist and avid automobile hobbyist.
Tony Canova
Chief Financial Officer, ChargePoint
Tony Canova has more than 26 years experience as a CFO and partner in public accounting. Prior to joining ChargePoint, Tony was Vice President of Finance, Administration and CFO of Brocade Communications, a publicly listed company that pioneered the storage area networking industry. Since leaving Brocade, Tony has focused on advising a number of venture-backed technology companies including 3 Leaf Systems, Ankena, and Qumu, serving in roles including CFO as well as advisor to the CEO. Prior to Brocade Tony served as CFO of Wireless Inc, a wireless broadband equipment manufacturer. He was also an audit partner of KPMG LLP where he focused on audits, mergers and acquisitions, and IPOs of a variety of technology companies. Tony holds a B.S. in Accounting from Santa Clara University. When Tony takes a break from the numbers he likes to get lost in the backcountry of the Sierras highmarking his snowmobile. That's ok, we didn't know what that meant either. Thanks for clarifying, Wikipedia.
Also speaking in this video: Sri (Rao) Swarnapuri
Director, Software Engineering, ChargePoint about their APIs
And Tony Mataya
Developer Relations Manager, Twilio, about their voice, VOIP and SMS APIs
Ideas for Teams
a lot around BLA, an ailment you didn't even know you could have ten years ago, like restless leg syndrome. It is "Battery Level Anxiety".
Chargepoint queueing not just reservations. Letting people in the queue know that a station is now available (or vice versa "your car is charged, be good and unplug it, move it from the charging station parking spot"). Selling spots in the queue. Going on a date while charging your cars (suggestion by the so far presumably too lonely BMW interns) Green dates and dinners.
Looks like several people are pro-hackathoners, and were at both the Hertz event last week and the BMW hackathon this weekend.
Really would like to see what people have built, perhaps participants can leave comments (or email me video URLs and I will link to them here !)
_________________________________________
---
Best overall apps
1st – $1,000 in vouchers for the team
Winner - HANON/EV Ping
2nd – $500 in vouchers for the team
Winner - ChargeNow
3rd – $300 in vouchers for the team
Winner - Chargist
Best business model
$300 in vouchers for the team
Winner - Green Cuisine
Best presentation
$300 in vouchers for the team
Winner - ChargeNow
Most original idea
$300 in vouchers for the team
Winner - Wastegram
Best app using ChargePoint API
$500 in Visa prepaid cards for the team
Winner - Chargist
Best app using Twilio API
$100 in vouchers for the team, twilio credits and swag
Winner - HANON/EV Ping
Judges' Wildcard Choice
$200 in vouchers for the team
Winner - Spacefreeze
$100 in vouchers for the team
Winner - ChargePointSMS
_________________________________________
Sunday, from Twitter (#sustainhack):